Empowering Your International Journey:
3 Reasons Why Our Certified Diploma Translation Services Set Us Apart
There are many reasons why a certified diploma translation is required. 
Often, they're needed for Canadian immigration purposes. 
Other examples include university admission for post-graduate admissions, credential evaluations, and countless other official uses.
Whatever the reason, it is important to choose a service professional who understands what really matters when it comes to certified diploma translations: precision & accuracy, expertise & specialization, and timely delivery.
Let's dive into it!
Certified Diploma Translation Services: The Importance of Precision and Accuracy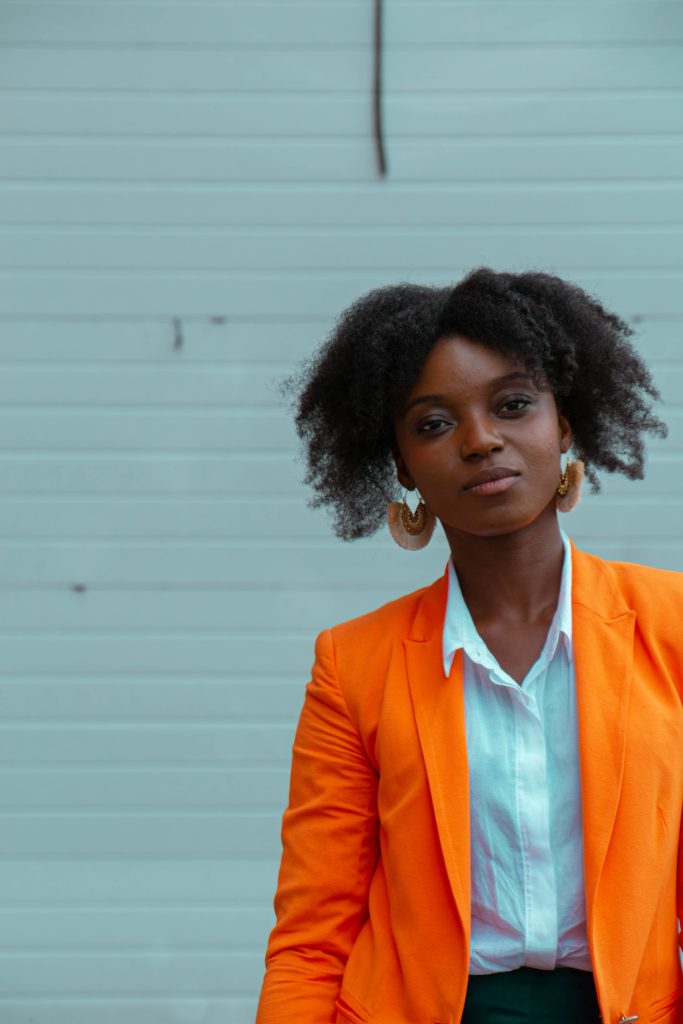 Depending on the issuing institution, a diploma can look many ways. Some institutions issue a diploma that only contains the holder's name, the name of the issuing institution, a seal, date, and signature.
I've also seen diplomas, especially from French universities, that display the exact laws and regulations that form the educational basis of the issuance.
Oftentimes, the diploma and the transcript are two different documents. That being said, on the back of my Master of Laws (LL.M.) diploma, the transcript of records is being displayed. 
Many US diplomas have institution-related Latin or Greek scripture on them. These elements are always kept as is, while anything that is in English can be translated into whatever required target language, for example into German.
Ensuring Global Recognition
In order for global recognition to be guaranteed, everyone must be on the same page as regards what actually needs to be translated and the formal requirements. 
As such, rule number one is that a diploma translation has to be accurate. 
What does accuracy mean in that context?
Well, for starters, it means that all documents that are required to be translated must be translated. It is up to the client to communicate what documents exactly must be translated. The translator must know what is actually part of the diploma. 
Simply put, the client must familiarize themselves with the exact requirements as set by the institution that requests the translation.
Is a literal/word-to-word translation required? Is a translation of the transcript of record required as well? With fall starting, it is the time of the year when international clients seeking university admission for post–graduate studies request the translation of their study syllabus, a document that outlines all the essential information about a college course.
All of the above can be categorized as the translation of academic documents. But it happens that clients simply request a diploma translation when first contacting me. It is then my job to ask the right questions, and it is the client's job to provide the required information accordingly.
A translator cannot know what documents must be translated. That is for the client to find out and communicate accordingly. 
Avoiding Misinterpretation
In order to avoid misinterpretation, a diploma must be translated accurately. This becomes especially challenging when more than one education document has to be translated, and conflicting information appears on the different sources.
For example, I've had cases where a client's second name was included on the diploma, but not on an internship certificate. That by itself is not a reason for concern, as middle names are often not indicated for space reasons. 
Where things become more hairy is when punctuation is used inconsistently. Once, I've had a set of documents where the client's surname (let's call him Mr. St. Pierre) was displayed as "St. Pierre" on one document and "St-Pierre" on another.
In an ideal world, the client's name is written in the same way as on their passport. However, things are often far from ideal, and academic documents are no different.
The rule is that the translator has to translate what is in front of them, rather than correcting the content of the original document. 
In fact, that would be crossing a professional line and the translator could end up in hot waters for document falsification.
Ideally, the client will request corrected documents from the educational institutions in such situations. However, since time is of the essence when it comes to university admission, immigration applications etc., that is typically not an option. 
The way I proceed in these situations is as follows: I copy the name as it appears on the original document, and I encourage the client to communicate the discrepancy to the institution that has requested the translation. 
In this way, the client demonstrates a maximum of transparency while meeting the requesting institution's requirements.
The truth is that individuals are often at the mercy of institutional inaccuracy and should not be punished for such errors. It has been my experience that this is widely understood and not used against the client, as long as things are communicated in an honest and, more importantly, proactive manner.
Certified Diploma Translation Services: The Importance of Expertise and Specialization
Many clients think that translating a diploma is easy. Sporadically, that's true. But other times, translating a diploma requires the same thought process as a legal translation. 
Industry-Specific Insight
In order to provide translations that help clients achieve their specific goals, it is important to find a translator who understands the landscape in which the translations will be used. 
Once, I had a Quebec-based client who applied for a position with a German research institute. 
I've worked with this institute before and knew that consistent terminology was of utmost importance to them. 
The client's educational documents contained 2 transcripts, 2 diplomas, a few reference letters, and various internship attestations, all from different educational and professional institutions in the US and Canada, in both French and English. 
When I started to read the documents, I noticed that there were a few incidents where different words were used to describe the same institute.
For example, the words "recherche/research" and "fact-finding" were used to describe activities that were similar or identical, sometimes even in the same document. In such instances, it is important to keep in mind that a client's professional profile is best represented through consistency. I ended up using the German word "Recherche" for all the words that meant "research", rather than trying to be creative and aligning my translation to a set of text that was using many words for the same thing. 
Consistency is what is needed in such situations. Understanding the respective industry is crucial when it comes to finding the right words. 
And two words that mean the same thing can and should be translated in a way that provides consistency. Some translators are afraid of crossing the line by "shifting away" from the original content. 
But the fact of the matter is that content can be translated in more than one way. And the best way to translate is one that keeps the original meaning while making things as consistent and transparent as possible. 
Preserving Context and Tone
In my practice, avoiding misinterpretation is especially relevant when it comes to French to English translations of academic documents.
A document must be read and interpreted in line with the context and culture where it originates. This applies especially to diploma translations.
For example, in France, the word "baccalauréat" refers to the academic qualification that students can obtain at the completion of their secondary education (at the end of the lycée) by meeting certain requirements.
At the end of the "lycée", the student receives their "bac" and can then go on and pursue post-secondary education. In Québec on the other hand, the "baccalauréat" is the equivalent of a "Bachelor" and is obtained after 3 years of post-secondary studies. 
In France, this undergraduate level is referred to as "premier cycle universitaire" and is concluded with obtaining a "licence". 
Many of my clients with French documents have undergone the French or French-oriented educational system. In that respect, accuracy doesn't only mean translating the individual words correctly. 
It also means finding the appropriate educational terms and institutes that account for the academic achievement. 
Going back to our example, translating the French word "licence" with licence would be misleading, as North-Americans understand licence as something that pertains to admission to a regulated profession, rather than an academic credential. 
The correct way to proceed would be to translate "licence" with its local equivalent "bachelor", or to leave "licence" as is and to add an explanation that the term relates to a three-year undergraduate study course. This can be especially relevant when a literal translation is required.
In this way, linguistic accuracy and content alignment are being accounted for, which helps avoid misinterpretation while making sure that the translation reflects the original content in the best way possible. 
When translating diplomas, it is critical to keep in mind that the subject-matter expertise and specialization of a translator matter. 
As I have mentioned further up, understanding the academic equivalence of degrees, industry-specific terminology and the educational context is of utmost importance. 
That is especially the case if not only a diploma, but other documents, such as internship attestations, resumes/CVs, and academic transcripts must be translated.
The truth is that not every translator can or should translate any educational document, even if they're certified to do so.
Once, I had a client who presented various certificates, a diploma, and his CV for translation from French to German. 
The field in which he worked was highly technical and relatively new, at least to me. As I was reading his diploma and certificates, I knew I could do it. 
However, when I read his internship letter, which contained various chemical processes and formulas, I knew it was time to refer the person to a colleague who is specialized in engineering translations. 
Doing what's best for the client is not the nice thing to do. It is the right thing and the safe thing to do. Failure to do so will not just ruin a translator's reputation. In fact, it could even jeopardize their license.
Interested in discussing your translation requirements?
Certified Diploma Translation Services: The Importance of Timely Delivery
Meeting deadlines is what everyone requesting a legal or academic translation is worried about, and rightfully so.
Most deadlines are not negotiable, and that goes especially for academic and government institutions.
Not to state the obvious, but one of the best ways to meet a deadline is to request a translation in advance. 
Very often in my practice, I receive a call a day before the deadline expires. Somehow, the most important thing frequently gets remembered at the very last minute. 
What's more, I then often receive the wrong documents, or not all the documents that are required. 
I am naturally gifted at organizing and remembering things. That is one of my strengths. 
And my clients greatly benefit from that strength. 
If I commit to a certain deadline, I will meet it. And if anything unforeseen happens, I have a network of trusted colleagues that I can activate. 
Seizing Time-Sensitive Opportunities
That being said, I have had to decline certain requests in the past. For example, there is only a certain number of words a human translator can responsibly translate on a given day. And if that number is exceeded, I rely on the participation of a trusted colleague, provided the client consents to me sharing their documents.
But there are times when translators are extremely busy and when it's close to impossible to find a colleague who is available to assist me with certain requests. 
The months of May, June, July, and the last quarter of the year are traditionally very busy months in my business. 
It is therefore critical that translators plan their workload accordingly and don't take on more than they can actually handle. 
My feedforward to potential clients reading this is to plan your budget, to familiarize yourself with the requesting institution's requirements, and to set up a timeline for completion of all milestones well in advance. 
In this way, you can be sure to find the right translator for your documents at the right time.
Certified Diploma Translation Services: Where to Find Them
Diploma and academic document translations require precise linguistic accuracy, an understanding of the academic background that the documents relate to, knowledge of local academic equivalences, and, depending on the subject, industry-specific knowledge and expertise.
Time is almost always of the essence when it comes to diploma and academic translations.
Therefore, you need a flexible and certified translator who understands the exact purpose of the translation, and provides a maximum of transparency throughout the translation process. 
In my practice, I have translated countless diplomas, transcripts, attestations, resumes/CVs, and employment/internship letters. 
If you're looking for a qualified certified translator for German and French to English or English and French to German, look no further.
If you are interested in discussing your translation requirements, I invite you to send me a message directly right here at translation@catherinediallo.com
Interested in discussing your translation requirements?